CHARCOAL FOR CHILDREN (CFC) 2017/18 is here! And we will be running CFC workshops in September, October, and November 2017!
In the following months, CushCush Gallery would be organizing and presenting a series of 3 CHARCOAL FOR CHILDREN (CFC) 2017/18 workshops. This time with our theme PLAY PLAY, we will PLAY! and have a lot of fun! We do realize that playing is one of the biggest part in our childhood that helps us discover more about our personal interest, hobby and also our dream! that's why this year we will PLAY a lot during CFC workshops!
Together with the invited artists/ performing groups, this year we will explore and discover more about our local heritage in puppets, mask, shadow puppets, combine with music, dance and theatrical performance, by using our DIY charcoal and up-cycling material to create properties for CFC 2017/18 charity performance in February 2018.
We are looking for children of age 8-16 years old who are passionate about art, creativity, and love to PLAY & learn in a creative way to join our CFC workshop sessions!
Yes! These are the timing for the 3 CFC workshop sessions:
1st session with Papermoon Puppet Theatre: Saturday, 23 September 2017
2nd session with Kawamura Koheysai: Sunday, 8 October 2017
3rd session with Monez & Ninus: Saturday, 18 November 2017
The workshops are free of charge, limited to only a maximum of 20 Children for more effective learning experience. Please kindly RSVP and register early.
We would also really appreciate it if you could share our program with your friends, family & social media (Yes! anyone can also join!) so that interested children can register and participate.

For 1st session,  we have one of Indonesia's renown performing group: Papermoon Puppet Theatre from Yogyakarta! known for their wonderful performances such as 'Secangkir Kopi dari Playa!', 'Mwathirika', and many more! CushCush Gallery working together with LagiLagi are very delighted to welcome Papermoon Puppet Theatre for a residency program in Bali, to collaborate and PLAY with children and our local creative communities.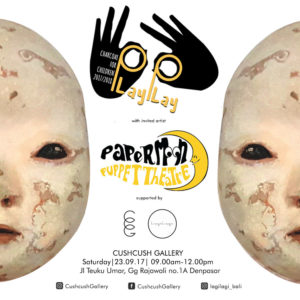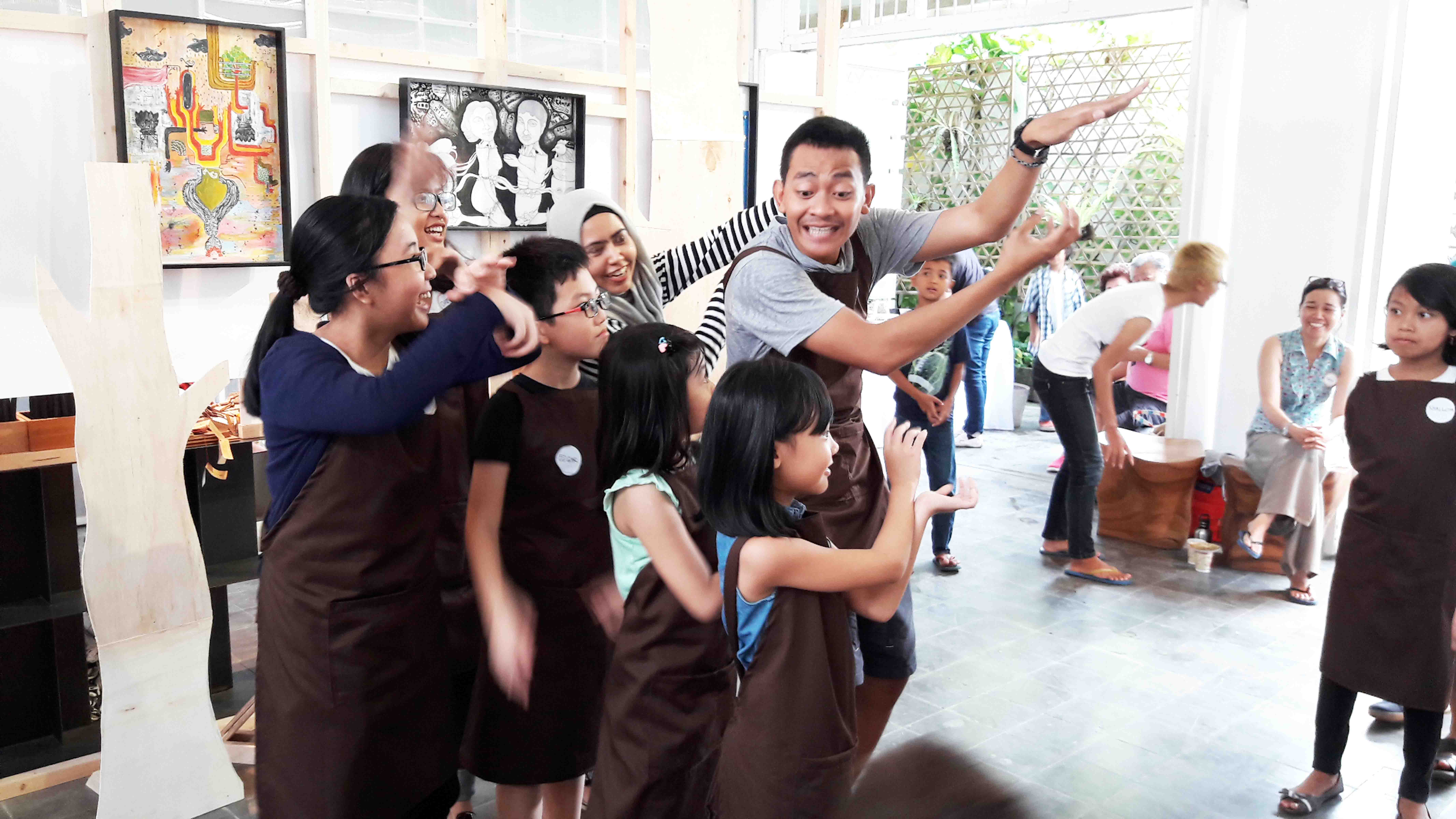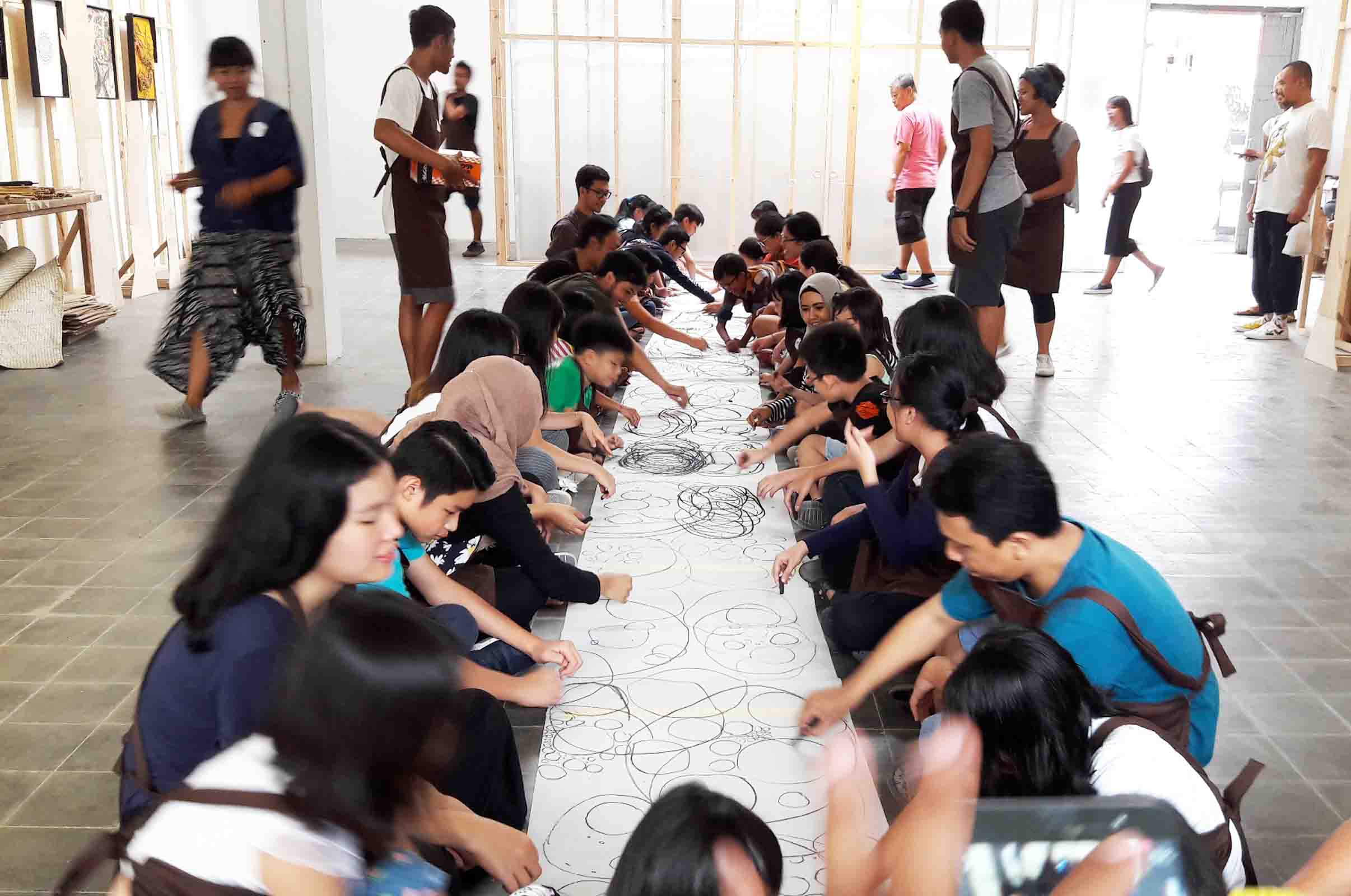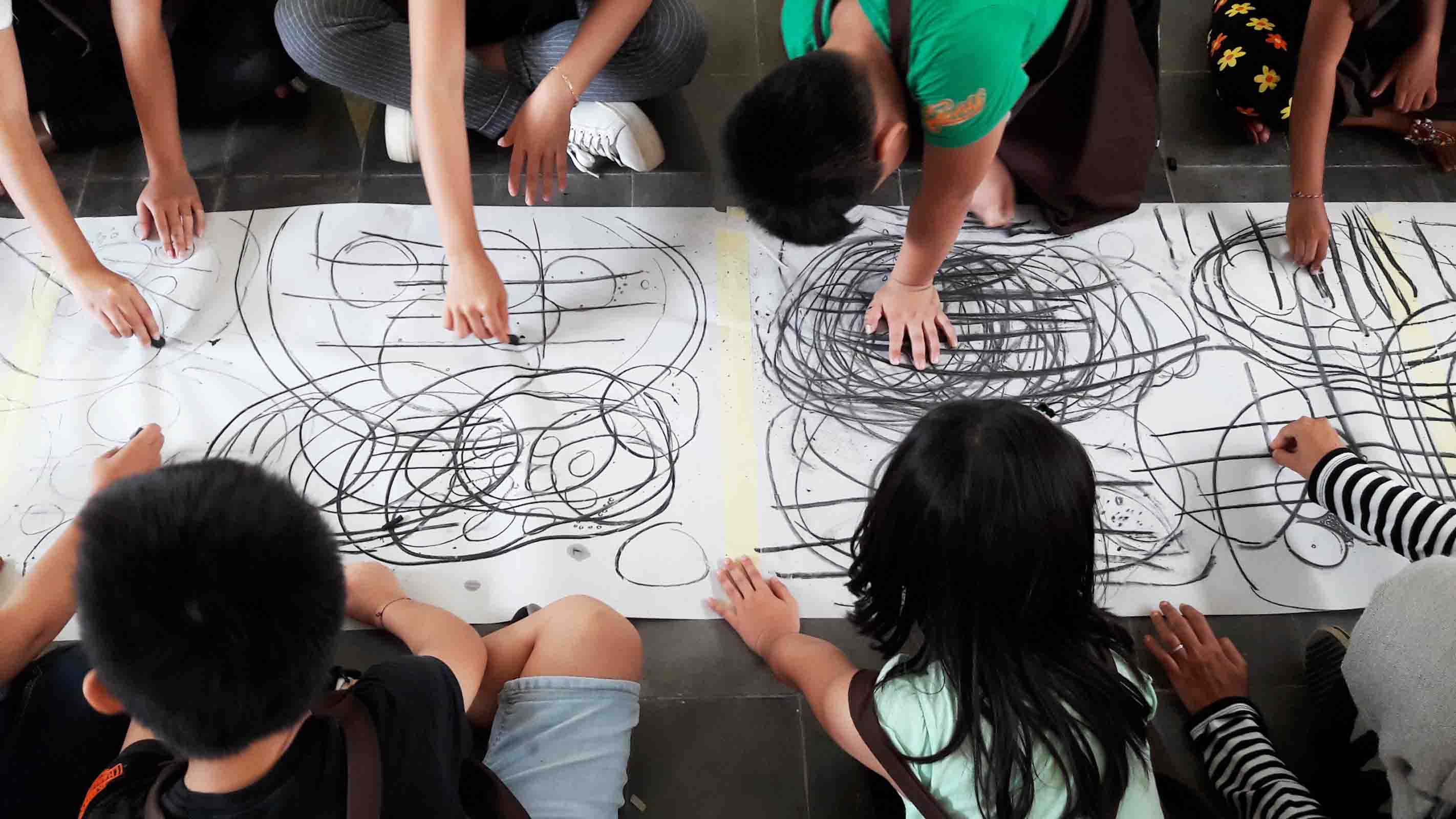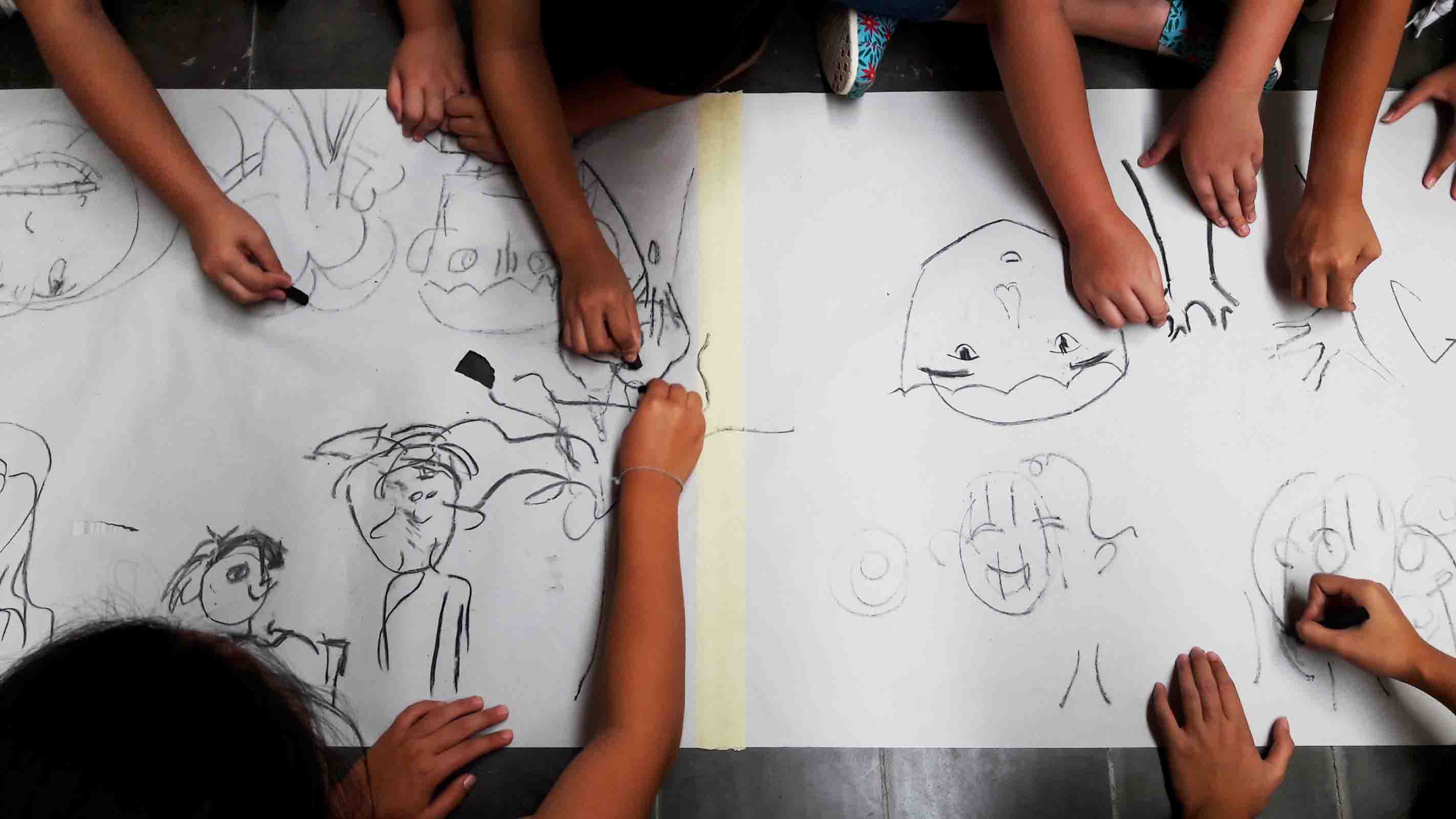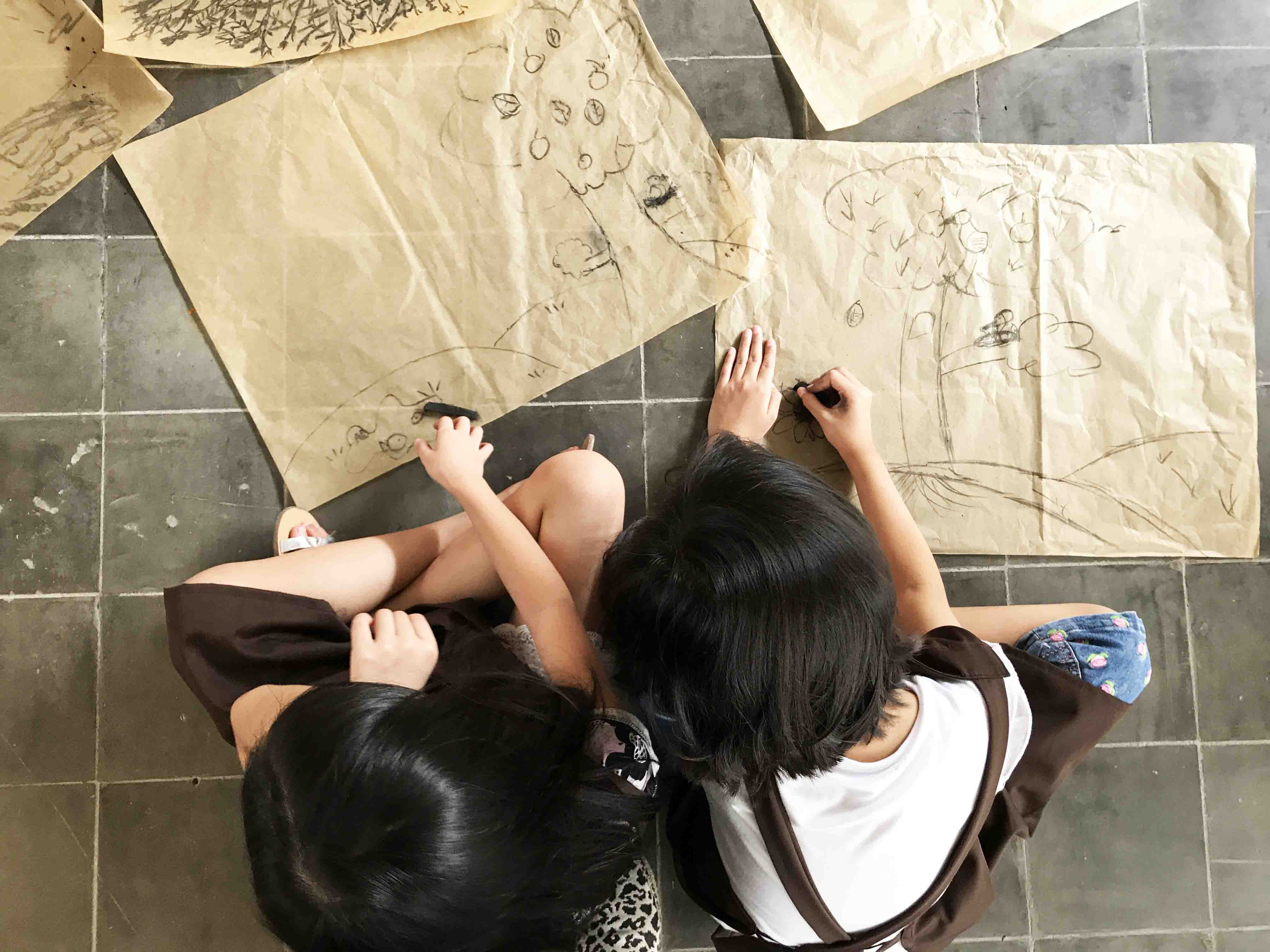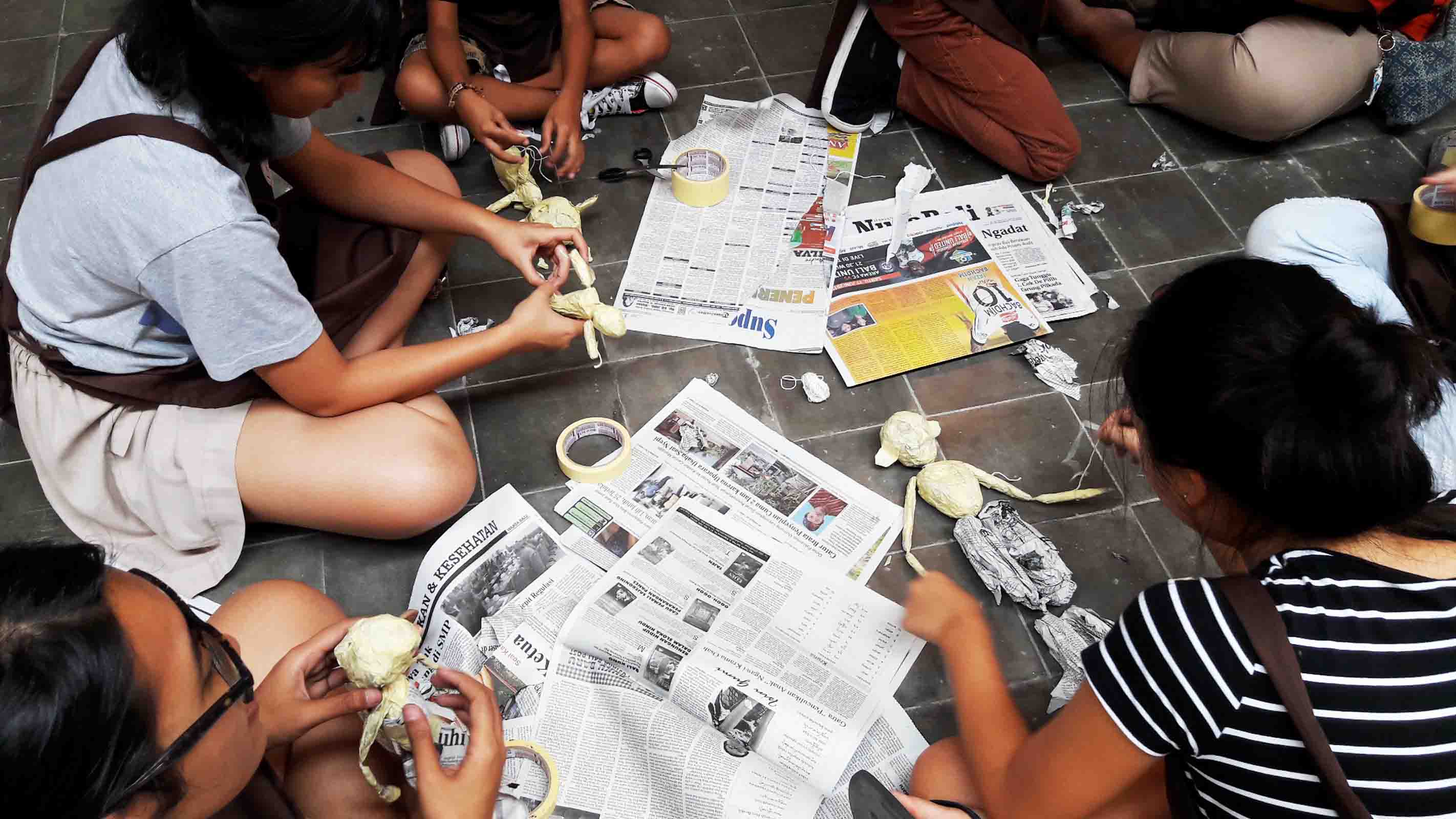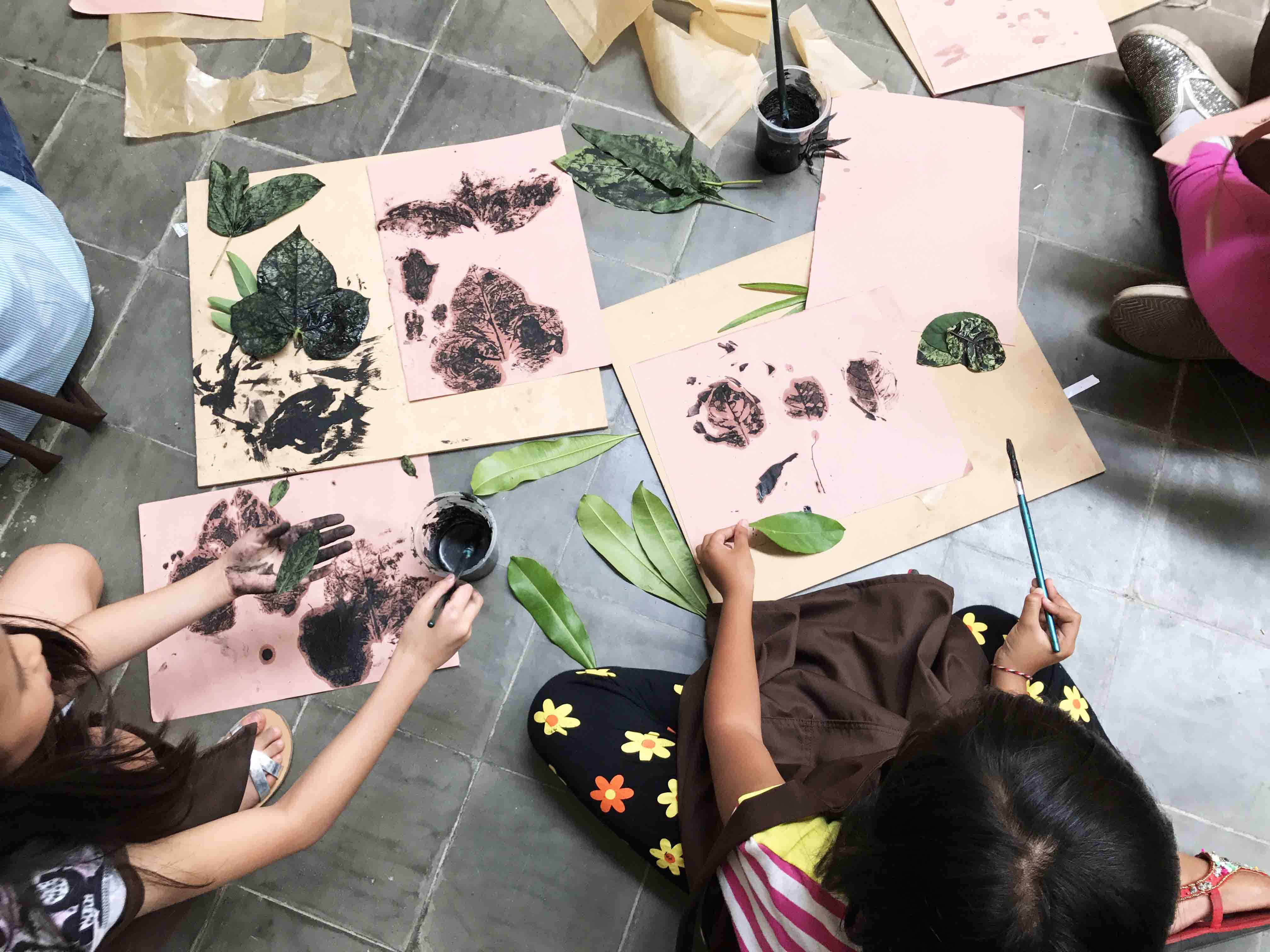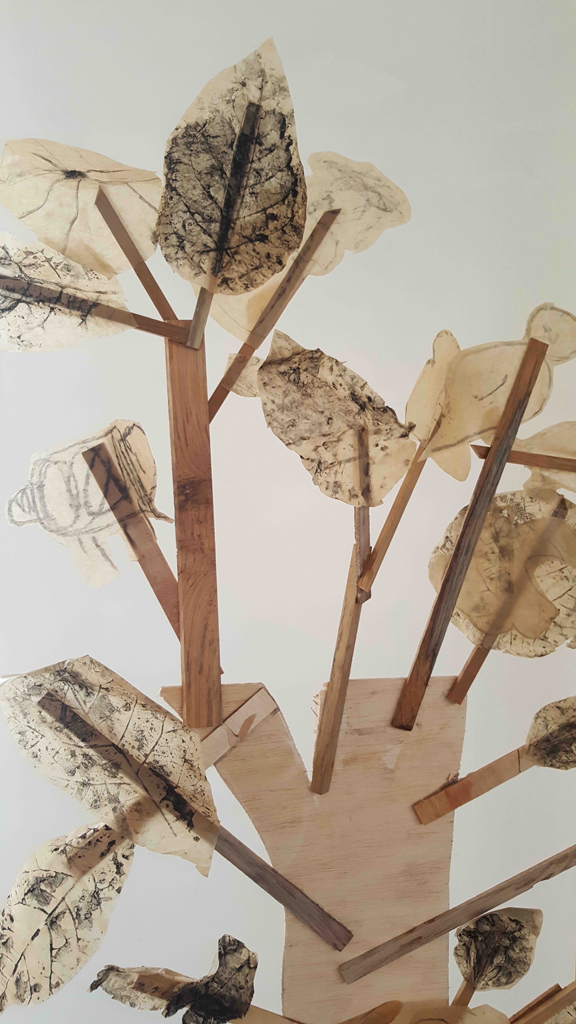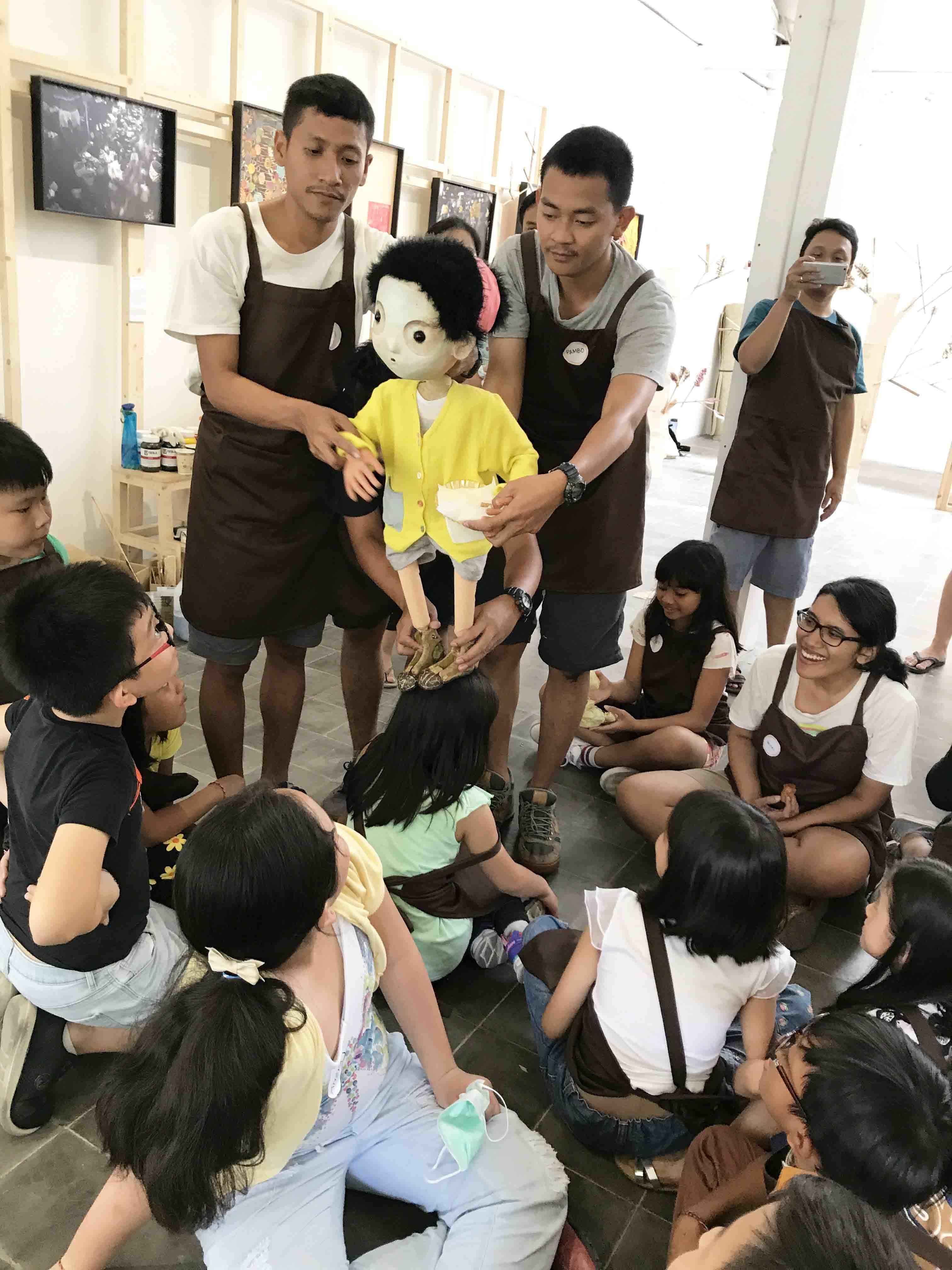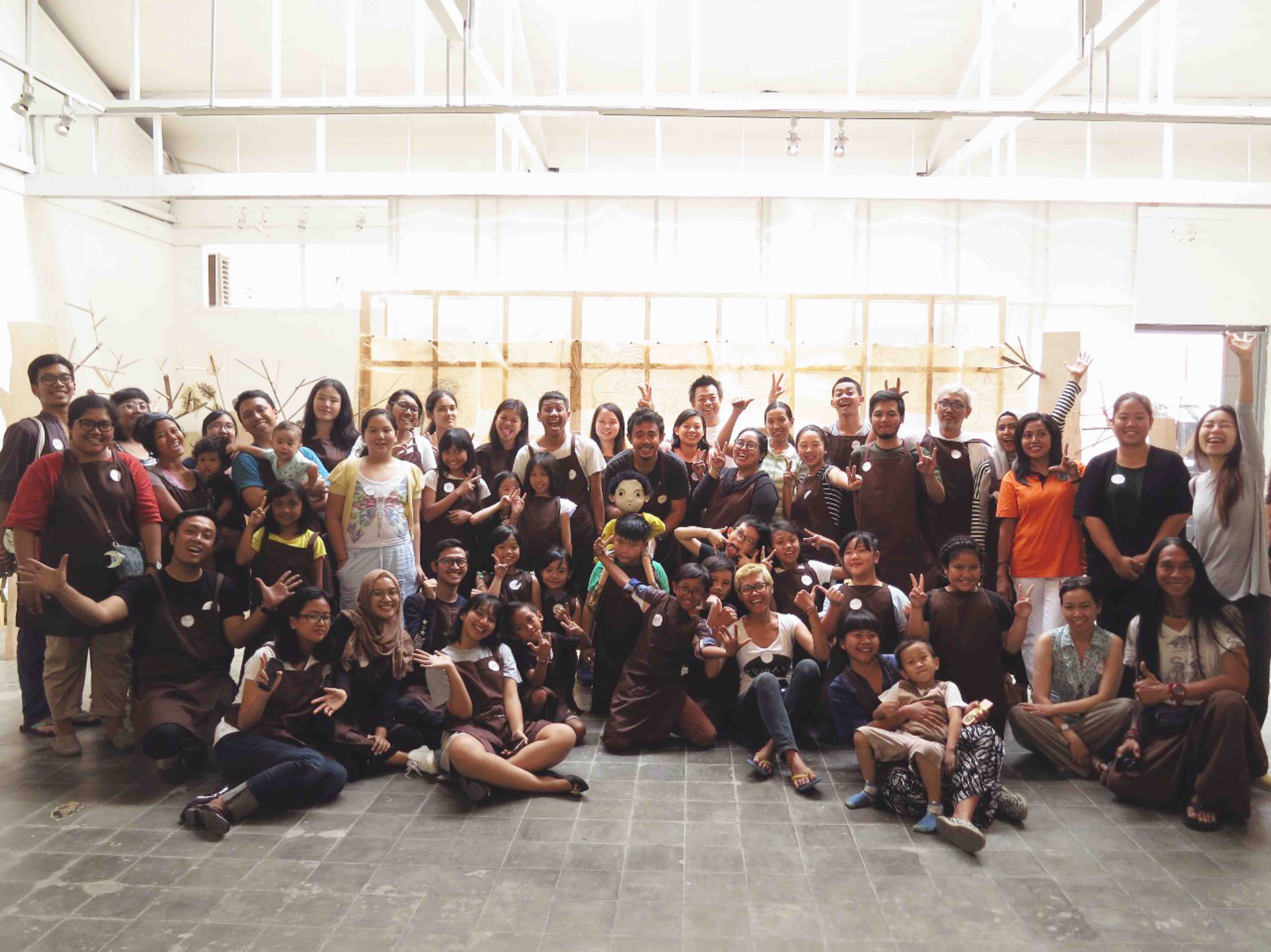 For the 2nd session, LagiLagi will collaborate with Kawamura Koheysai, a multitalented Japanese contemporary artist/ shadow puppeteer who travels around Indonesia such as Jakarta, Kalimantan, Yogyakarta, and finally now in Bali, to study and make a research about Wayang (shadow puppet). As a solo player, Kohe-san always combine unique stories & music throughout his performance, this will be a really distinctive collaboration with the children!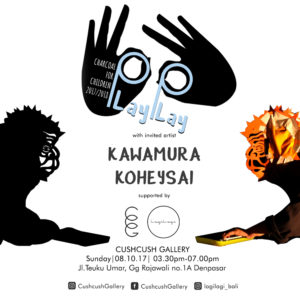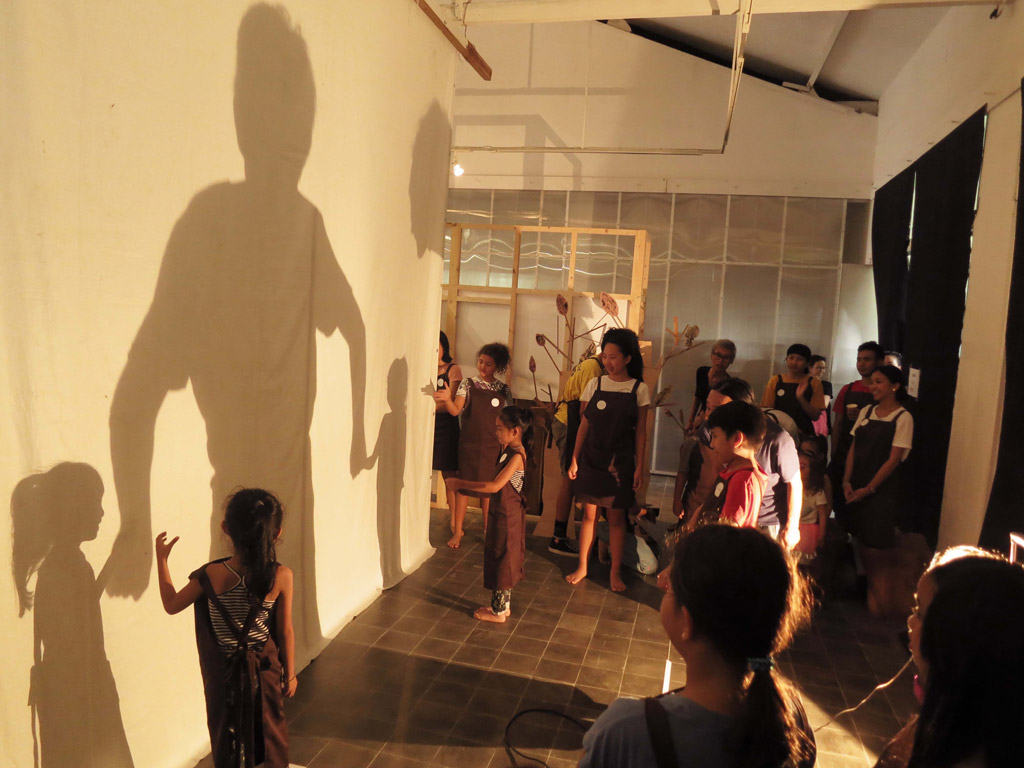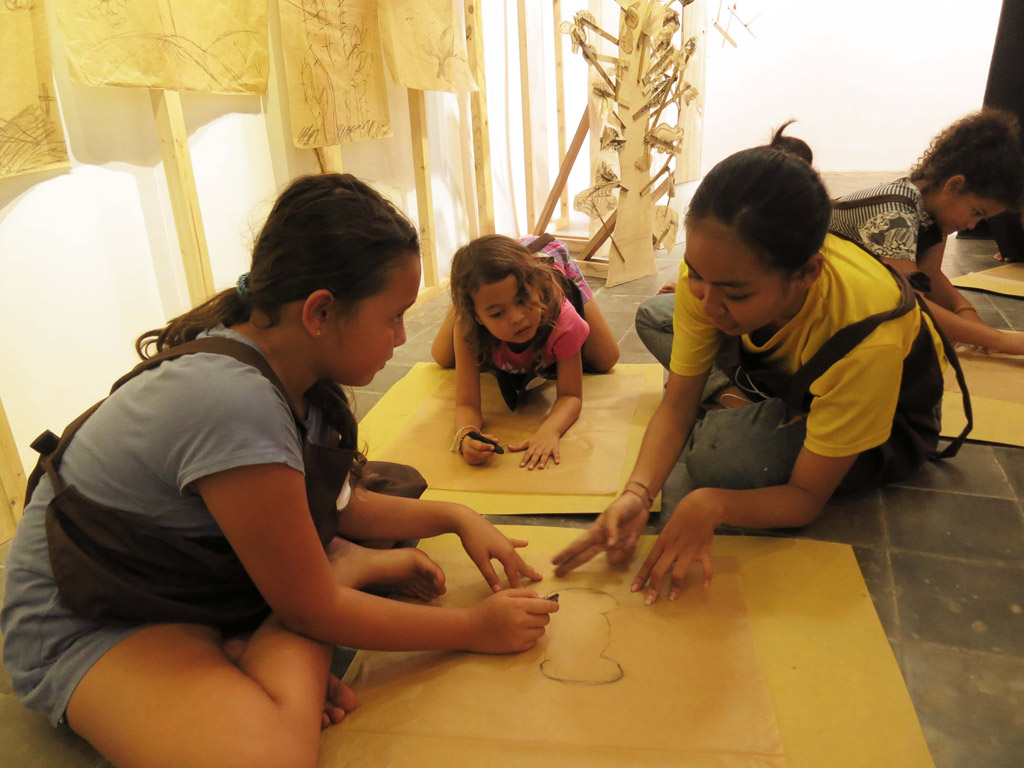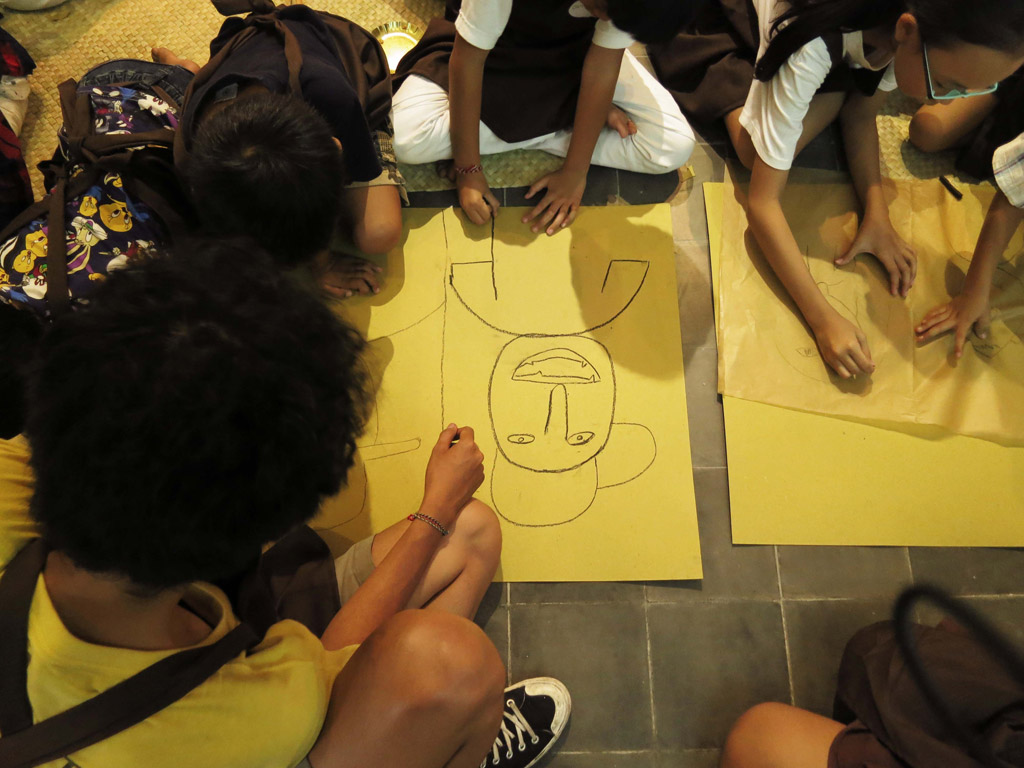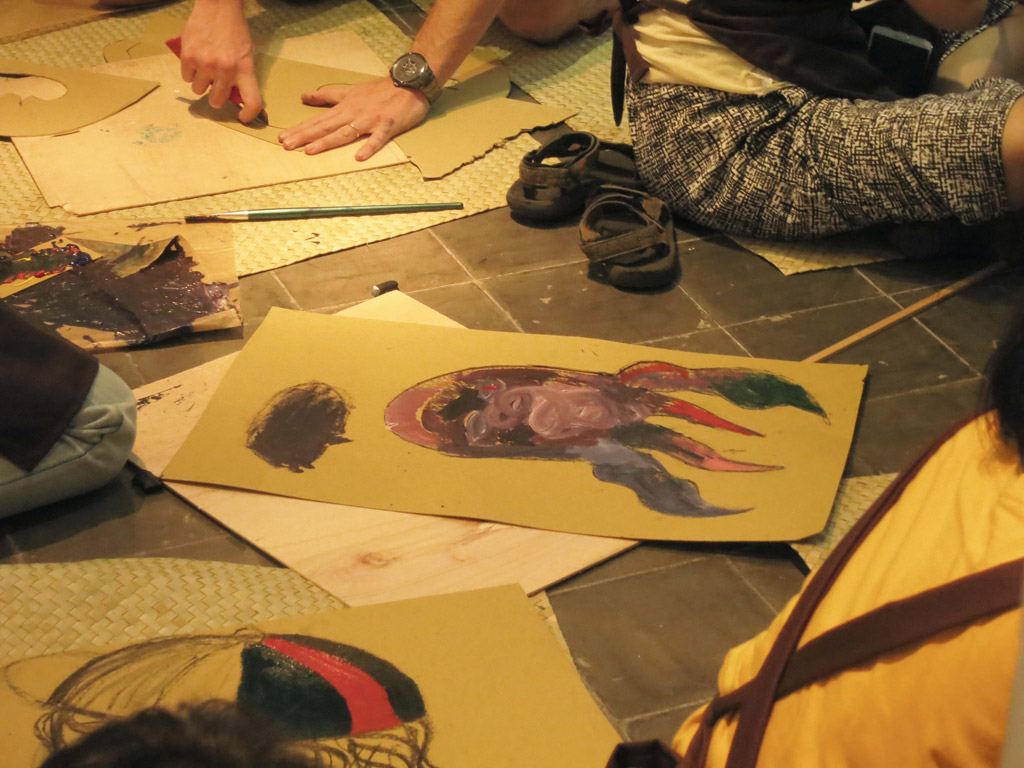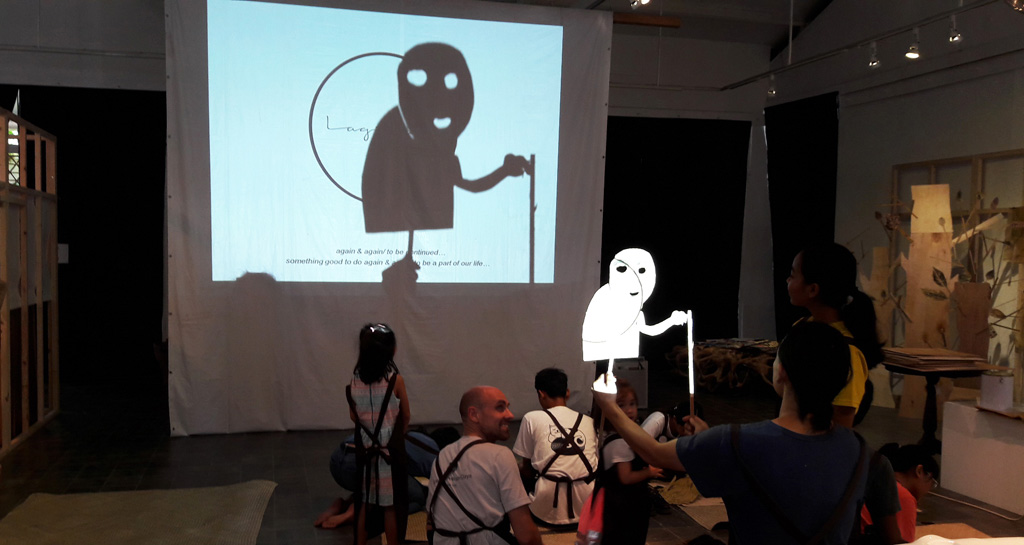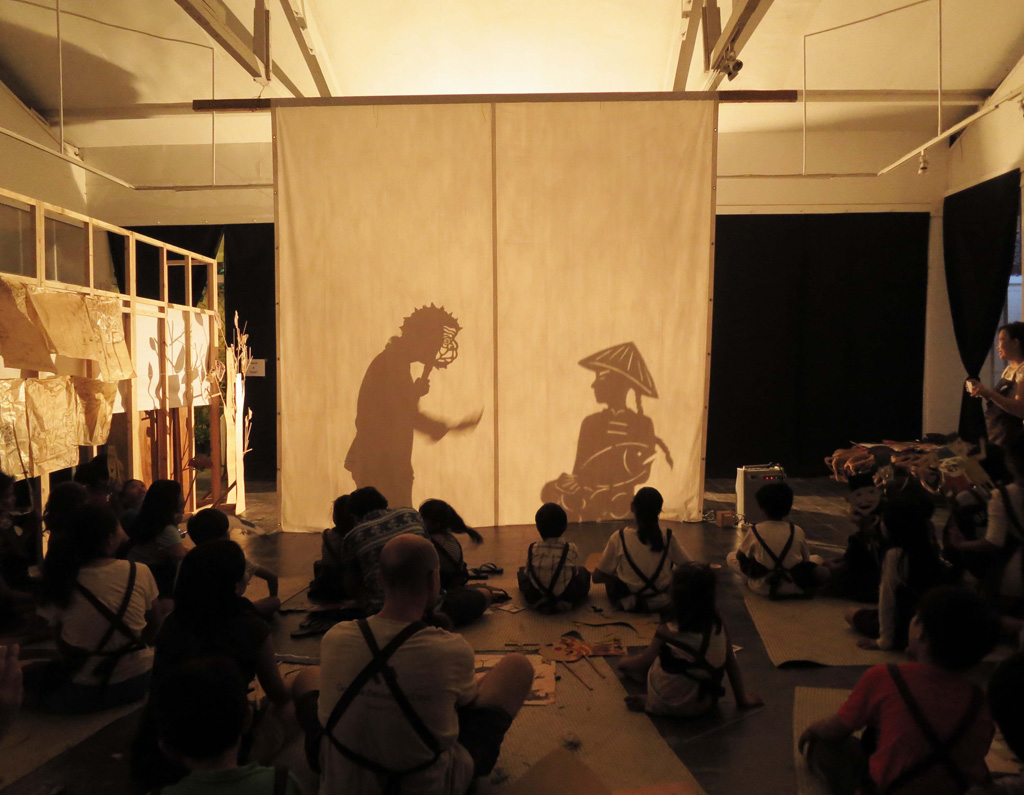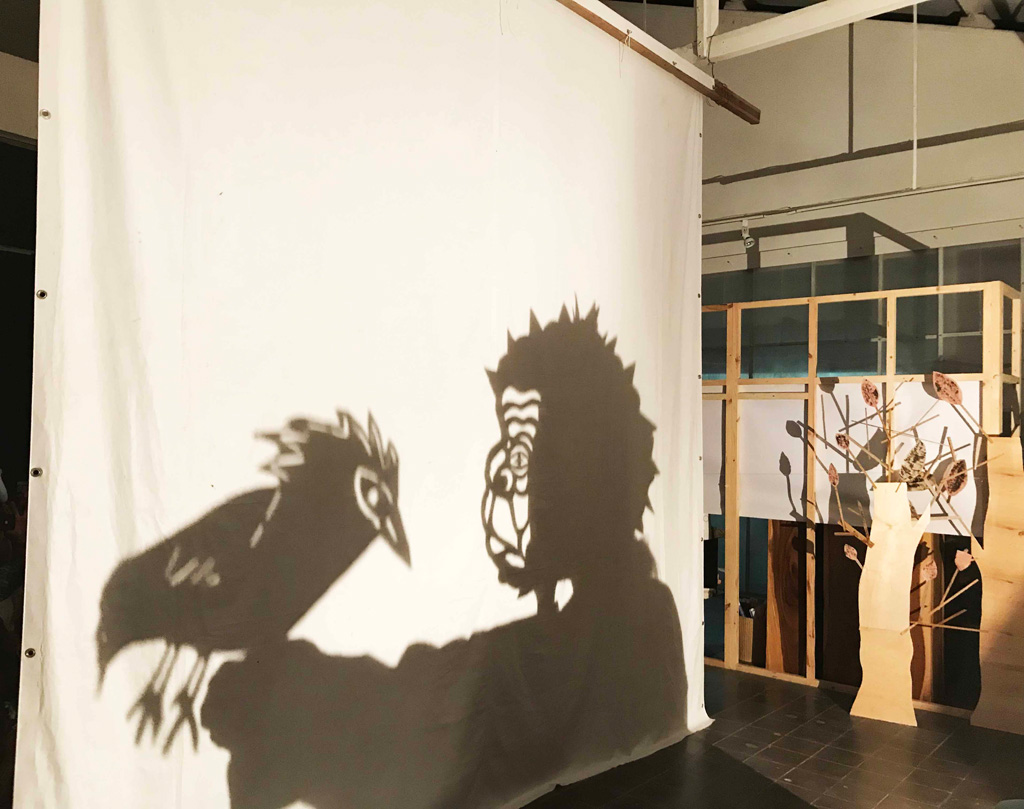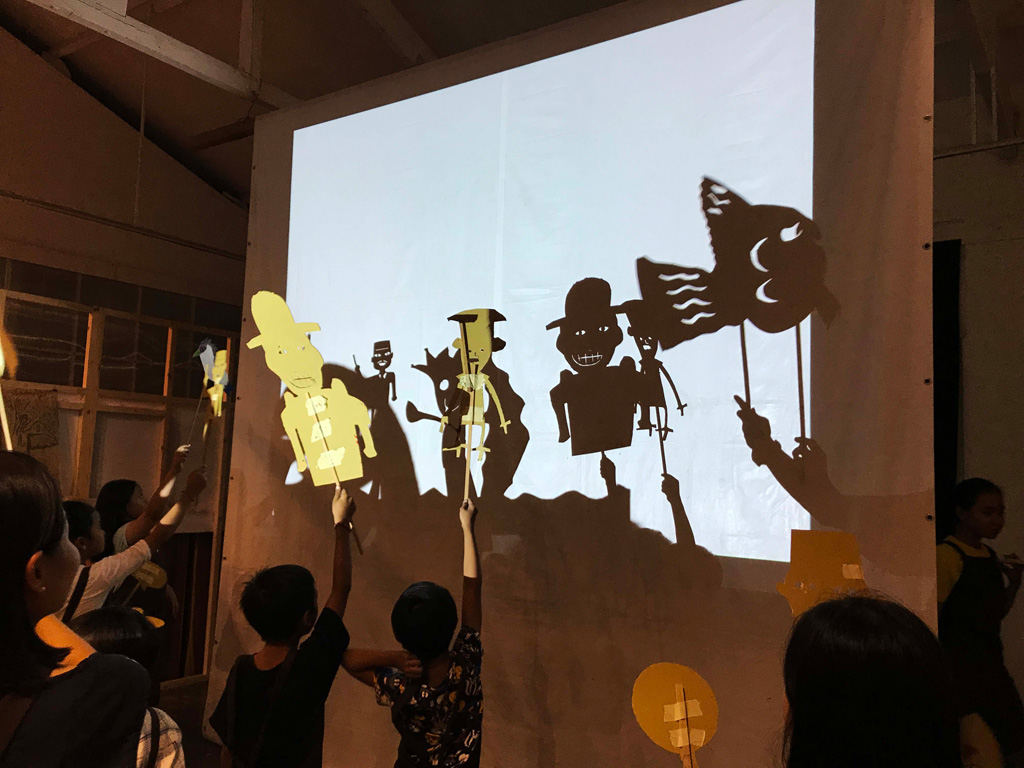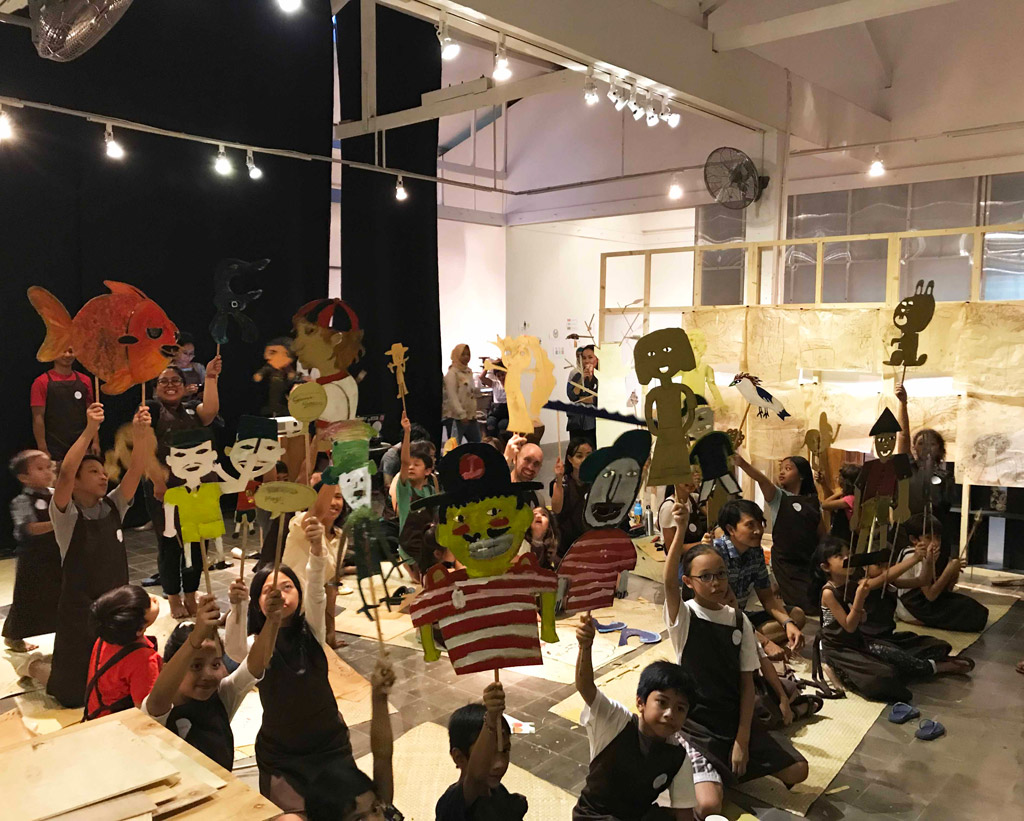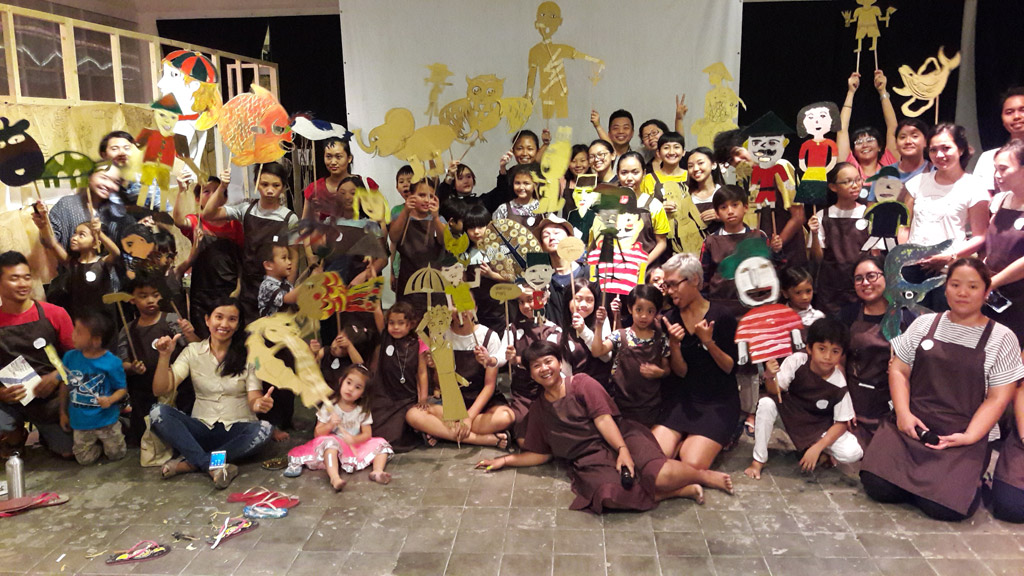 And finally, on the 3rd session,  we have Monez & Ninus!
Monez is a Balinese artist known for his 'Fablelous' style, a combination of words & fable, inspired by boundless imagination also animal/monster spirit character. And Ninus, who is an architect graduate from Bandung, who is now living in Bali as a contemporary dancer, inspired by space and movement. This will be a very interesting collaboration since both of them have a different background and approach. We are looking forward to their magic!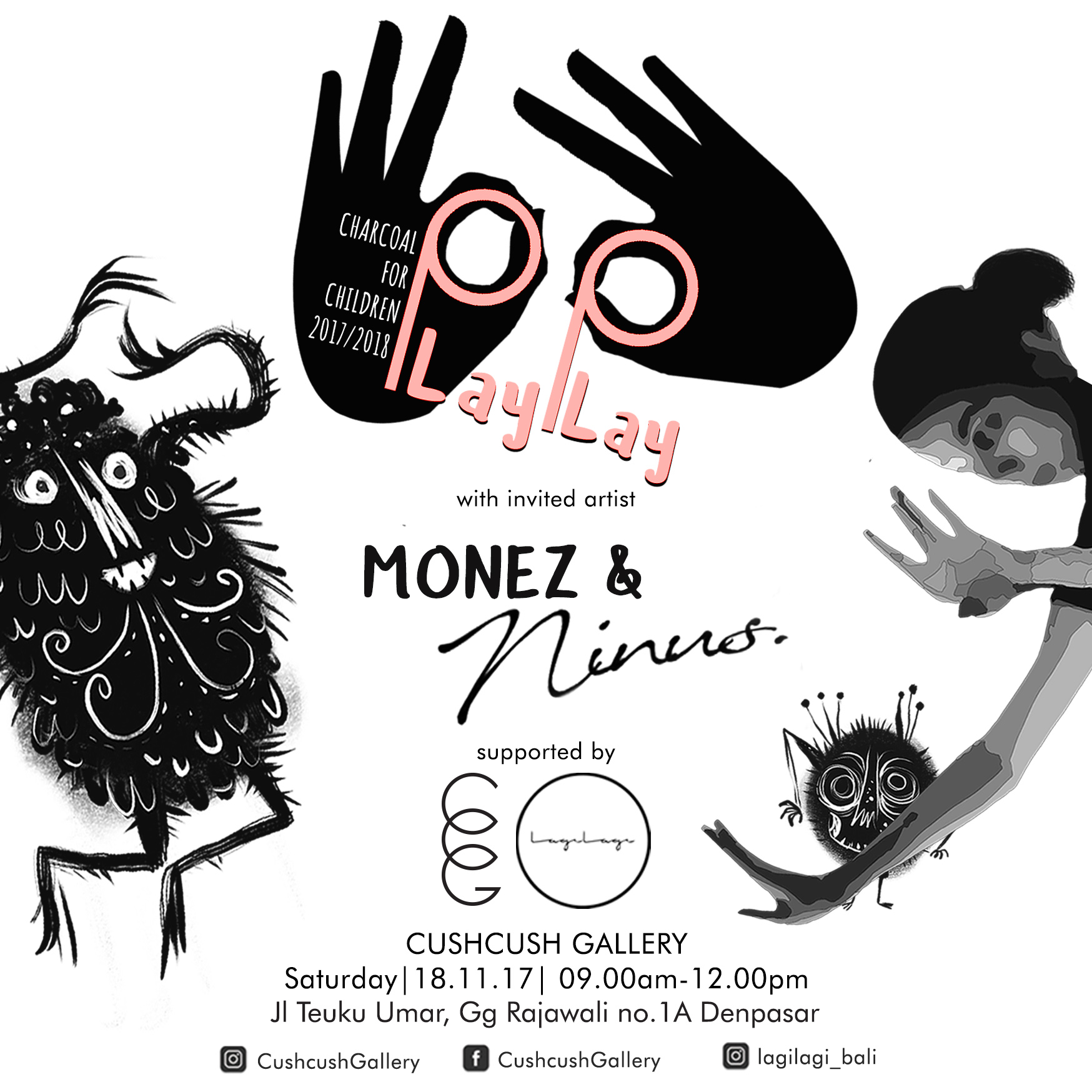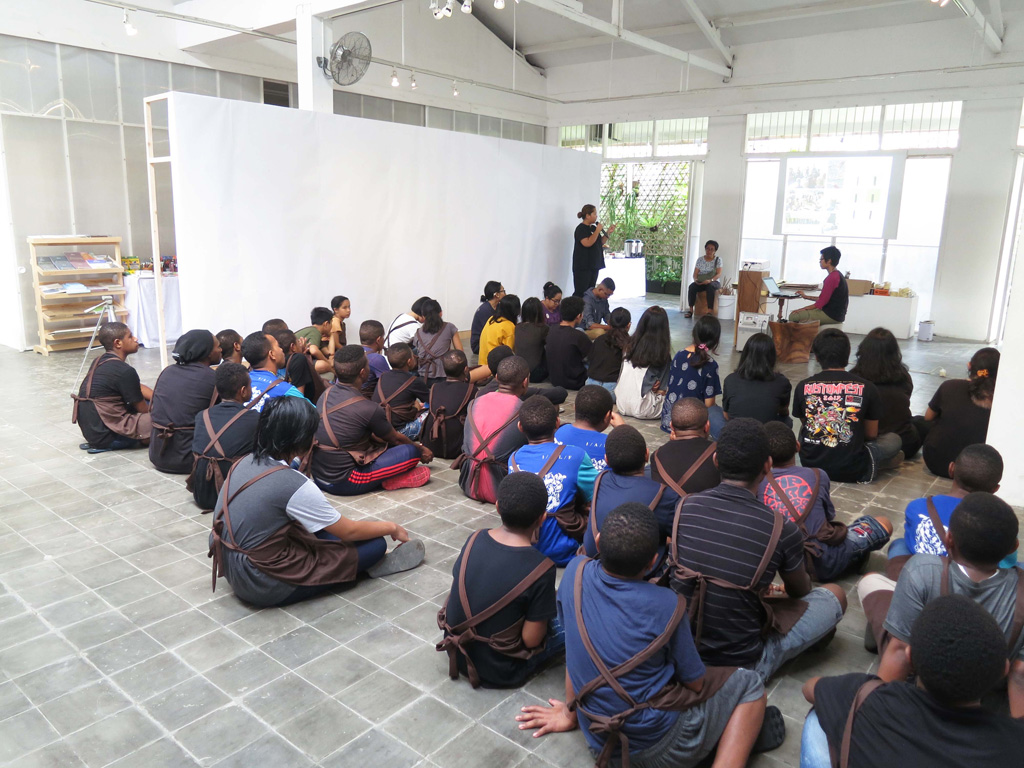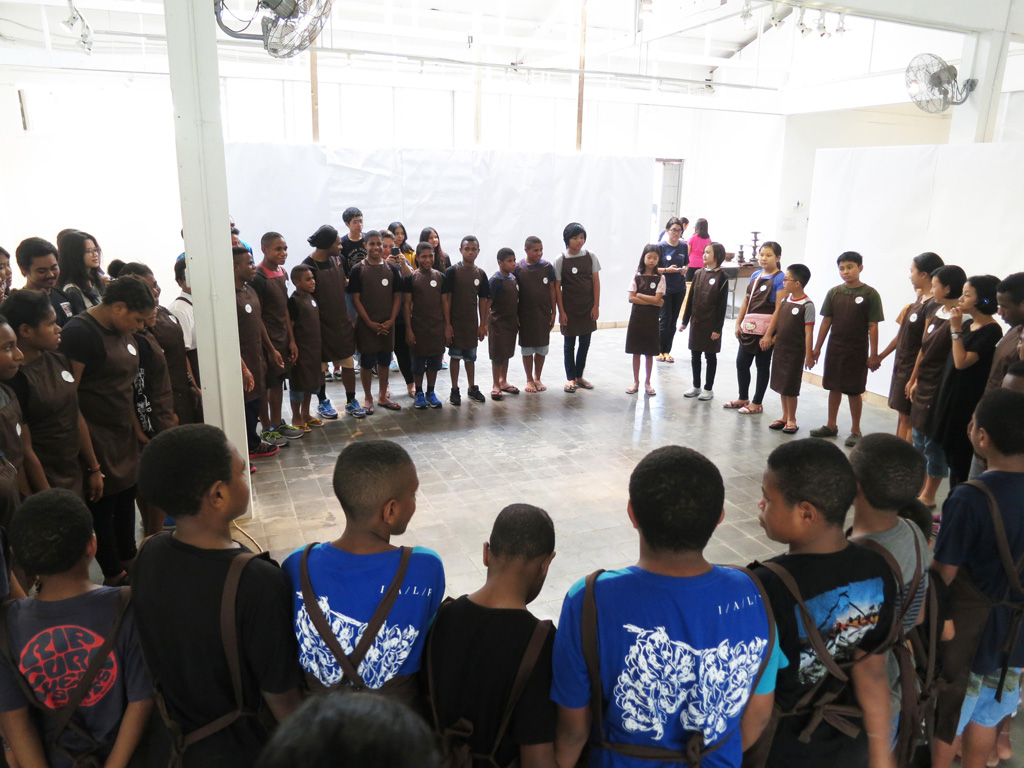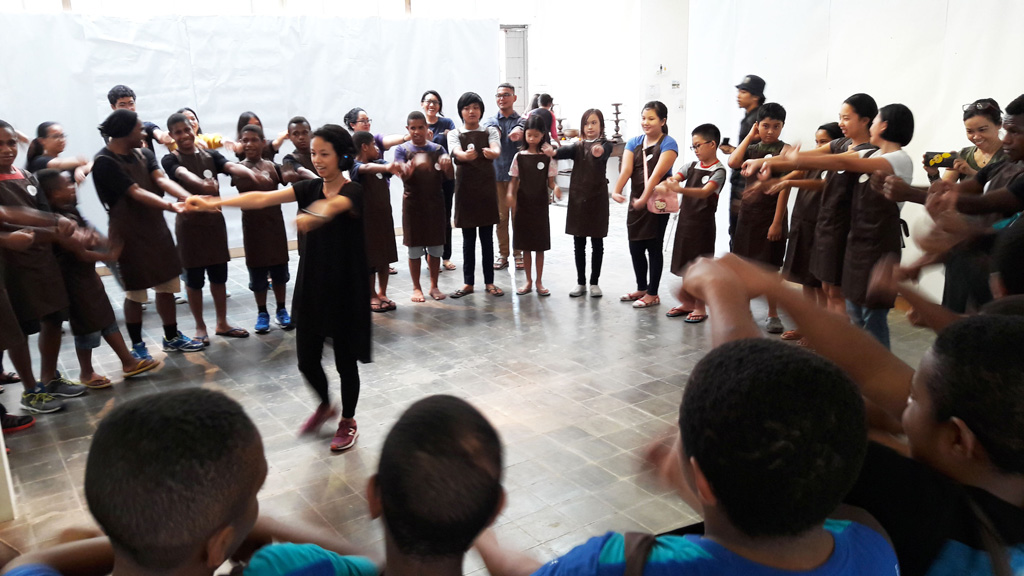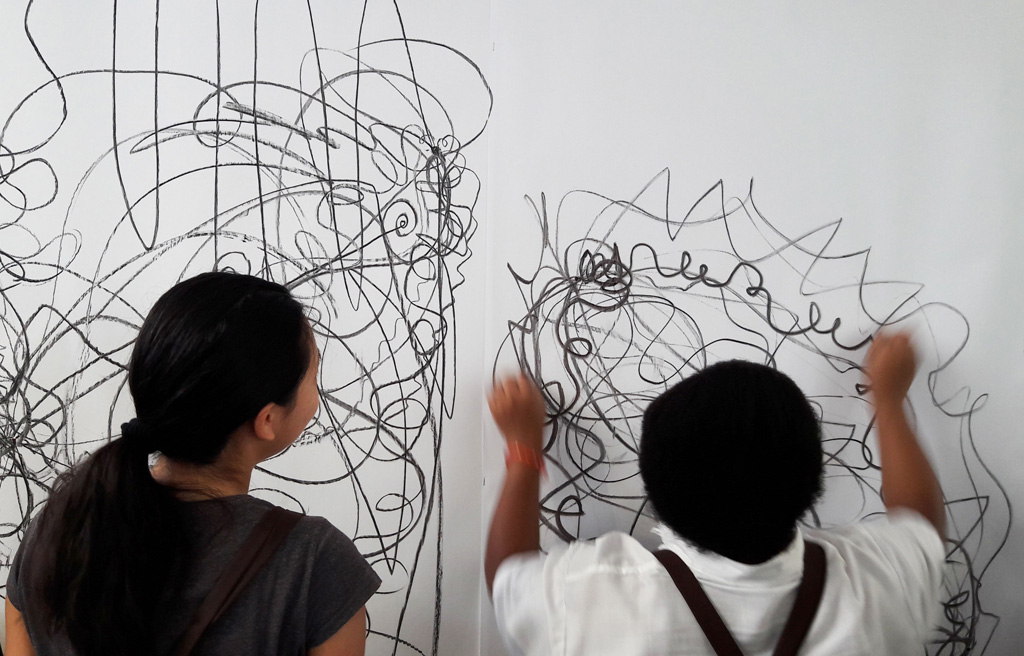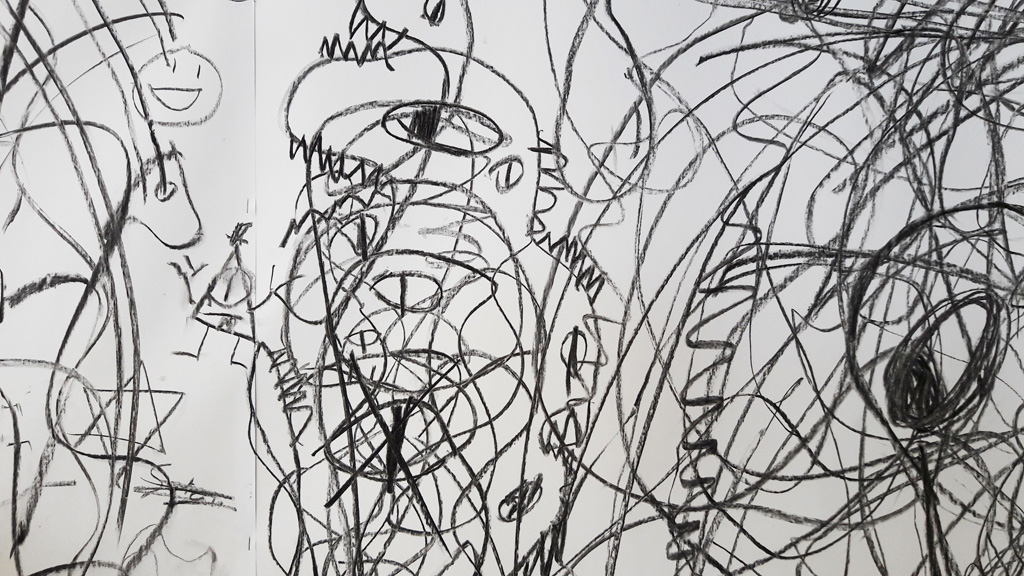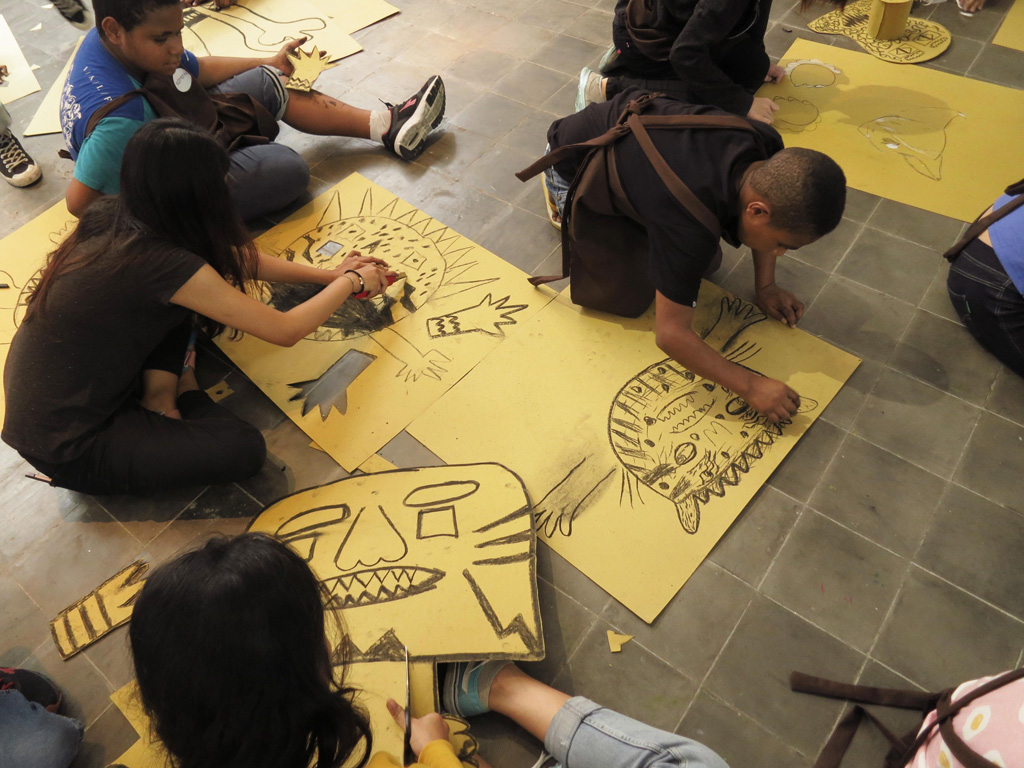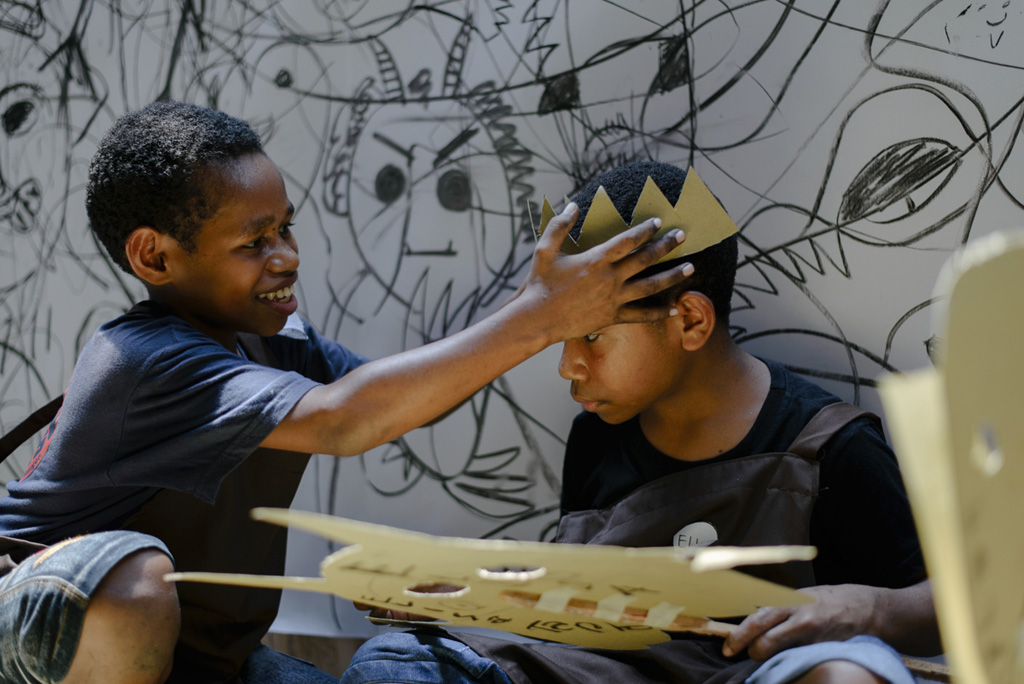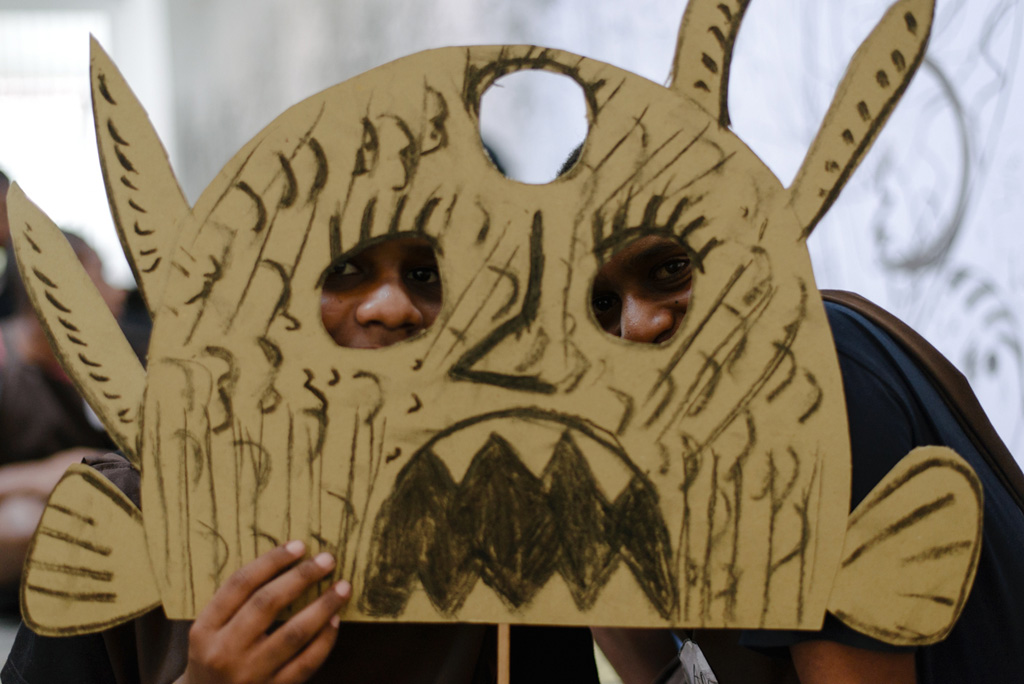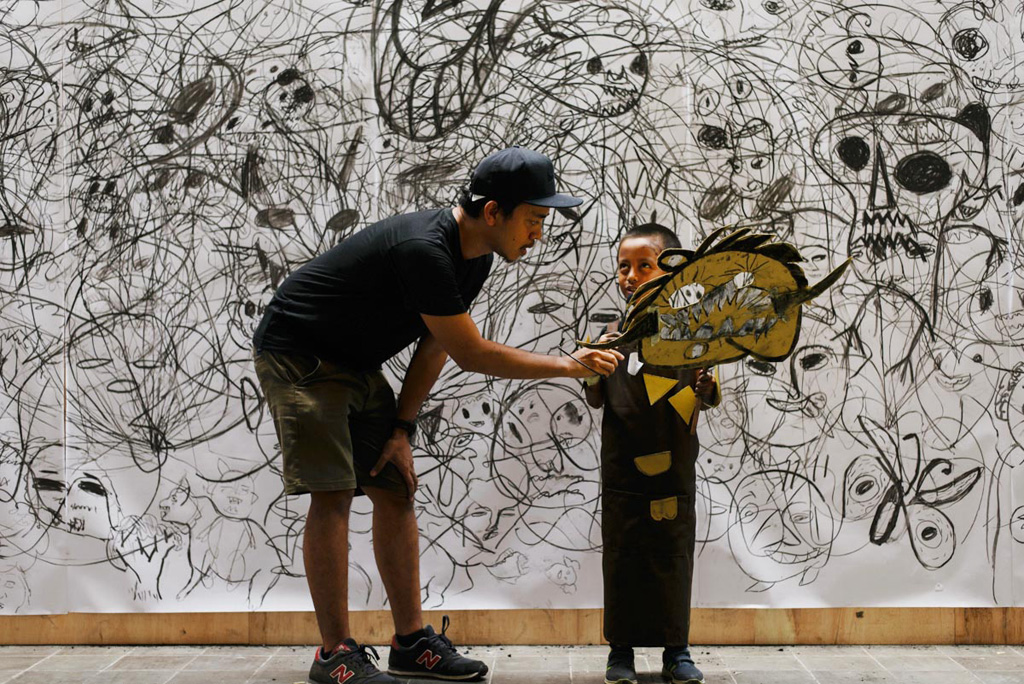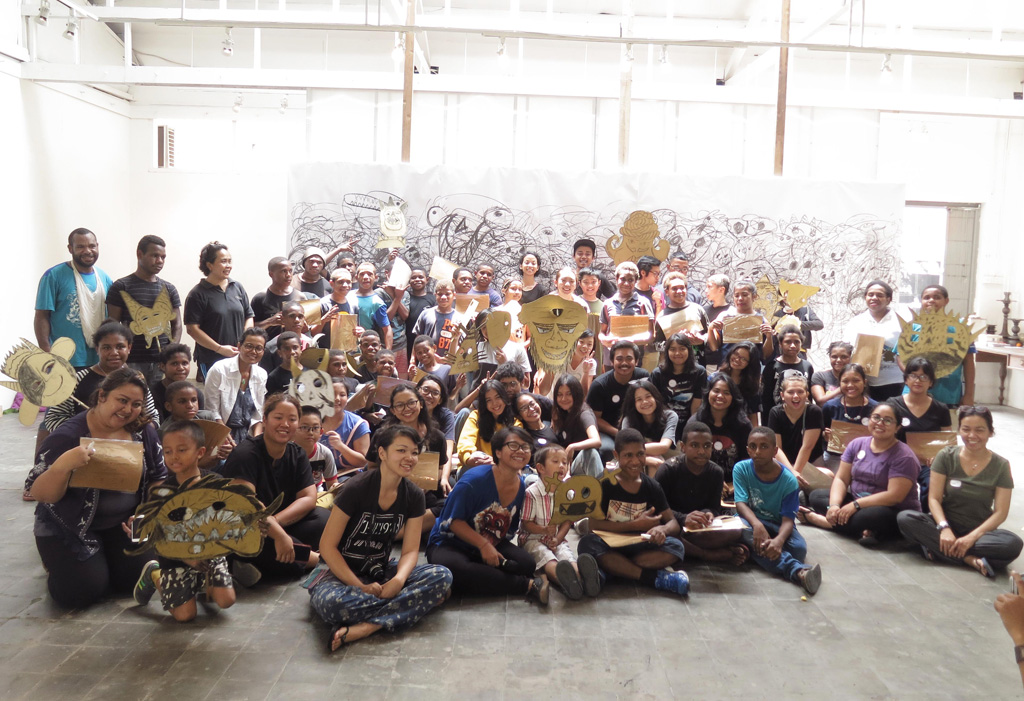 CHARCOAL FOR CHILDREN workshop is part of LagiLagi – a social initiative, that combines all the things that we love and are passionate about: which is about art, creativity, design & good education for children. This program aims to give back to our local communities & environments, by making upcycling products, made from our production off-cuts and sell them through creative bazaar, consignment & making DIY workshops, as part of our fundraising project. Profits then goes to creating meaningful creative program such as Charcoal For Children.
For more info about LagiLagi and Charcoal For Children program, please do not hesitate to contact us:
Email: balilagilagi@gmail.com
Phone: 0361 242034/ Merlins 0812 89152130
FB: LagiLagi
IG: lagilagi_bali
News