About
DenPasar2017 is a group exhibition that is part ofCushCush Gallery's (CCG's) series of programs that provides a platform for young artists and creative communities from various fields in Bali to come together and create artworks. In keeping with CCG's goal of actively seekingfresh perspectives, potentially intertwining the different disciplines and contemporary art and design to interact and collaborate, DenPasar2017 aims to represent the aspirations of creative generation in the present.
Denpasar is the capital of Bali province, and it is where the business center and seat of Bali's government are situated. The city has its own charm, with a more diverse communities resulting from a large number of settlers that have since become residence of Denpasar. These diverse communities live side by side, enriching life in Denpasar. Denpasar literally means"Pasar Utara" (North of Market), that reinforces the important role of the market in the development of Denpasar city as it has become today. For this reason, 'Market' is picked as the theme forDenPasar2017 exhibition.
For DenPasar2017, CCG invites artists and creative communities/ creatives to understand and respond, and give meanings to the understanding of 'Market' in Denpasar. These responses will be presentedin the form of 2 dimensional artworks (60x40cm) as DenPasar2017 exhibition at CCG.
CushCush Gallery had an open call in January and February 2017, inviting artists and creative to participate in DenPasar2017 exhibition, and had selected 17 participants from different creative backgrounds. They include architects, dancers, fashion designers, jewelry designers, graphic designers, photographers, street artists, fine artists and many more. To facilitate the selected participants, CCG held a "MelaliKePasar" (journey to the market) event in 15th March 2017 to brief participants in exploring the theme.
Click to download Denpasar 2017 Open Call.
Artists
17 selected artists from open call with various art and creative background: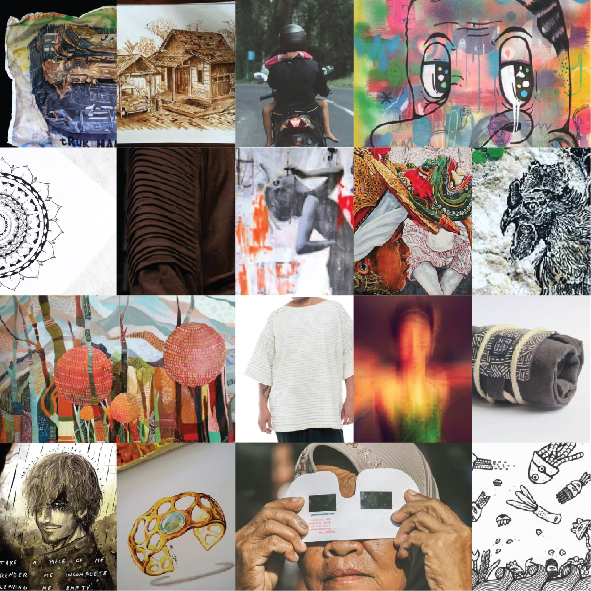 Click to find more about them.

Program
Melali ke Pasar (Journey to the Market)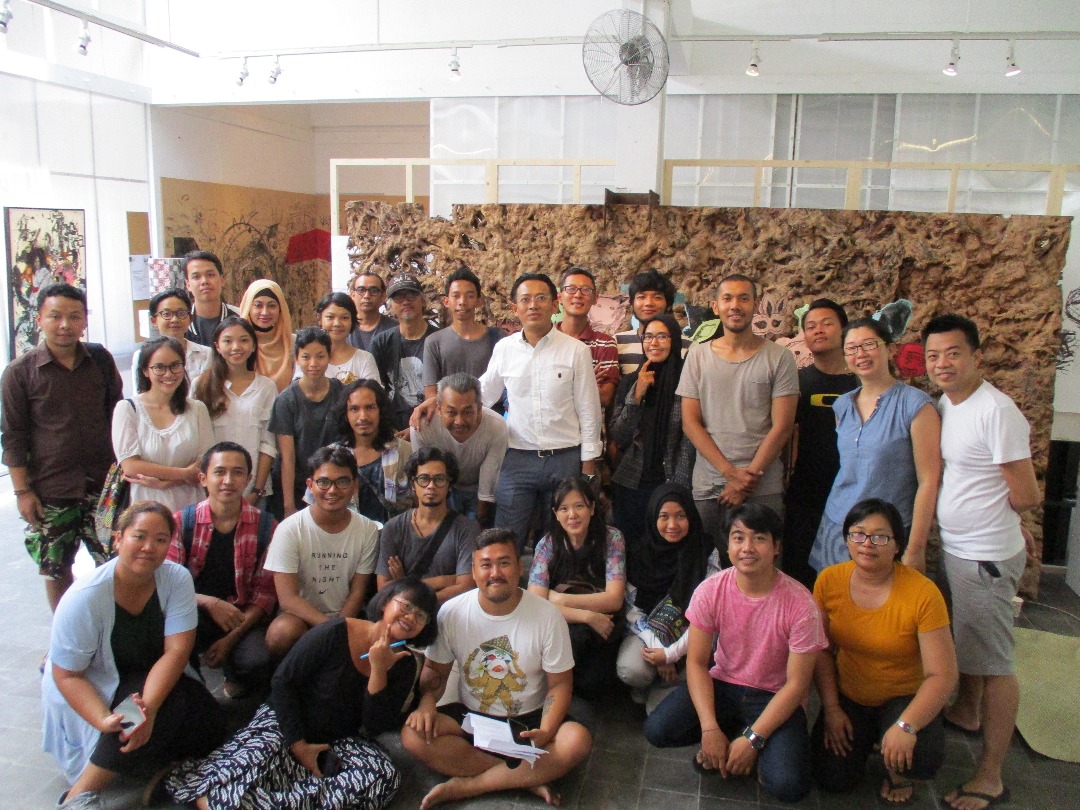 DenPasarTalk
Invited speakers: Marlowe Bandem and AyipBudiman.
Sharing session with Marlowe Bandem who shared the role of documentation through art and other creative means which is deeply embedded in Bali's culture, and AyipBudiman who discussed the importance of'Sense of place and iconography'.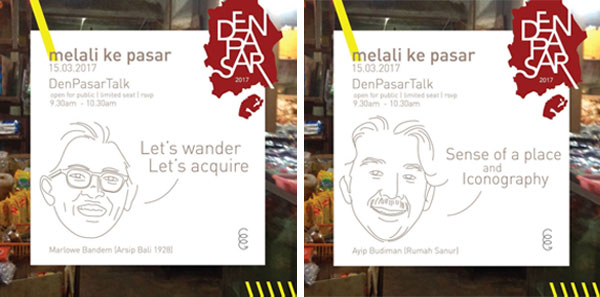 Click to download the sharing session.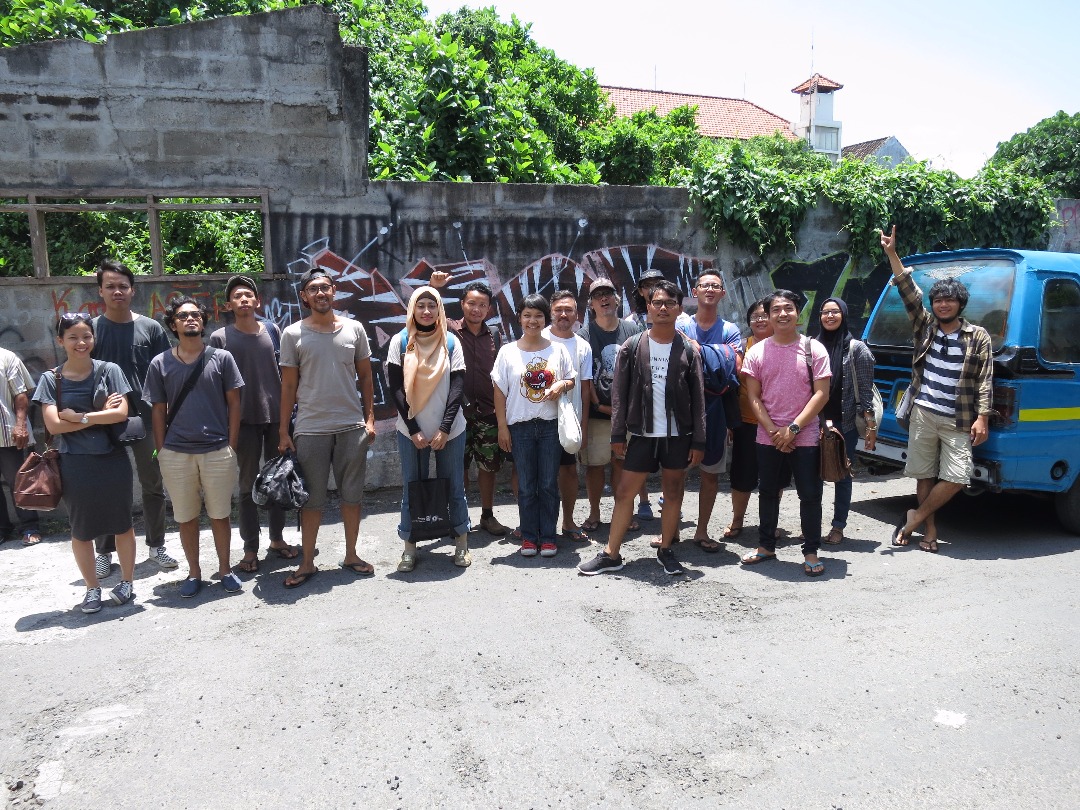 DenpasarWalk
After the talk, the participants then went together to a variety of markets in Denpasar by rentedBemo(local van transportation) to experience and explore markets directly.
Denpasar2017 Exhibition 
26th May – 26th August 2017
Open for public, by appointment.
Exhibition opening: 26th May 2017
Denpasar2017 Movement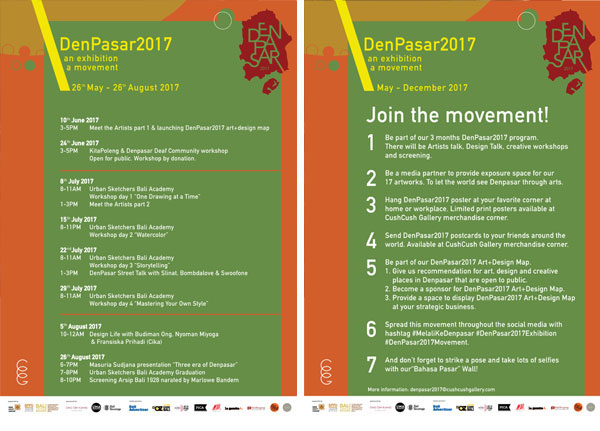 Partnership & Sponsorship
CCG is open for any partnership and sponsorship.
Click to download DenPasar2017 proposal in Indonesian language.
Click to download DenPasar2017 proposal in English.

News